By Teun Hoek
Tonnie Schuijl has been working at Den Helder Support Services (DHSS) for three years. He has more than thirty years of experience in various management positions in Renewable Energy, Offshore, Solar, Oil and (green) Gas. He is directly responsible (CCO) for the location of DHSS in Eemshaven and is also a member of the management team in Den Helder. DHSS was founded in 1997 by Wim Schouwenaar and focuses primarily on the offshore wind sector. At the time, Den Helder was the main logistics port.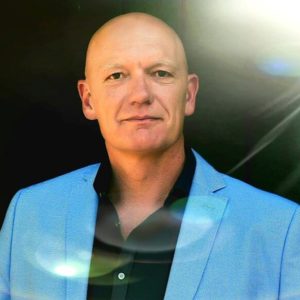 About DHSS
DHSS is a logistics service provider that offers a number of important services to mainly relieve offshore clients; Shipping Agency, Warehousing, Logistics, Customs and Aviation. The majority of the work takes place in the ports, but also for example on wind farms off the coast. For example, they provide helicopter services. They facilitate from request to the chartering of a helicopter for the respective flight. There has also been a lot of talk lately about the use of drones. This makes transporting a parcel cheaper and more efficient. Another alternative are so-called Crew Transfer Vessels (CTVs), which transport technicians from a port to the relevant boat.
DHSS is also in demand for customs work and the preparation of the necessary documents for import and export. Especially the administrative and legal work takes a lot of time, because it has to be done accurately and thoroughly. Fortunately, they have this expertise in-house.
DHSS has a large database of (regular) suppliers with whom it cooperates. The advantage of this is that you know what to expect from each other. What DHSS provides is unique: the total service package within the offshore chain. This should contribute to the overall goal: creating a 'one stop shop'. In other words, organising all deliveries from one supplier at a central and physical location. Adjusting your services to a complementary chain.
In 2019, the OWIC project started in Eemshaven. DHSS was one of the initiators and involved in the implementation of the work packages. DHSS leads the work package around cables, the Cable Centre Eemshaven. Tonnie explains that they are going to set up a completely new knowledge centre around cables, with which they want to challenge cable suppliers to join them. The main objective is from knowledge gathering to the implementation of the cables.
DECOM North
An offshore wind farm never actually exists for more than 20 years. After that, it is overtaken by innovation, capacity or simply the permits have expired. This presents challenges in making the wind sector circular. Of course, you don't want all the material to be stored incorrectly. A good example is the future pilot plant of the Decom North partnership. This will dismantle materials from written-off wind turbines and transport the rotor blades to the new recycling plant at Eemshaven. This produces raw materials for the production of new parts. According to Tonnie, this is a unique process that has not been seen anywhere else.
Growing and working together
There is an enormous growth in offshore wind. OWIC contributes one hundred percent to innovation in the offshore wind chain. The aim is to bring parties together, to get the 'we' thinking. There are still challenges here, according to Tonnie. Many parties are used to operating solely for their own benefit, but in order to achieve things, more cooperation is needed. In other words, look around you to see who can connect, which company has expertise in what, etc. That is why DHSS does not exclude anyone. Tonnie finds it most important to think from the customer's point of view. In the end, the customer should be relieved of his worries.
The first step is to increase business in offshore energy. OWIC can make a concrete contribution by sharing knowledge, offering education/training, finding suitable people and organising logistic processes more efficiently. For now, but especially for tomorrow.
Determining a vision in a turbulent market
Processes have to get going, you have to try and define a vision with the parties involved: 'Where do I want to be in 10 years' time? That is why you always need creators at the front. We have now reached a point (2022) where people are looking for acceleration.
According to Tonnie, the biggest risk today is the total imbalance that has arisen on the market due to unrest and uncertainty. It is almost impossible to predict what will happen tomorrow. Events such as the war in Ukraine and the coronavirus also have a major impact on the energy transition. The sentiment of 'we're not going to build a greener planet tomorrow, but today' is therefore much more alive. Offshore wind will also benefit from this.
Green investments are needed quickly, says Tonnie. At the moment, three gigawatts of sustainable energy are available in the Netherlands. That has to become 30 gigawatts in 2040. That's why we as port companies, in combination with the owner (in Eemshaven that's Groningen Seaports, ed.), must now take steps to determine how we are going to achieve 'our' targets and what strategic choices we are going to make in that respect. Above all, the 'WE' must come first. In other words, working together!